Win a seedling prize
pack for your school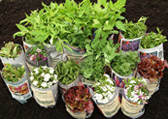 Do you or your students have a creative idea for getting kids interested in gardening?
Tell us what it is, and the best idea will win an Awapuni Nurseries seedling pack for your school garden. Your idea can be anything at all from painting signs to identifying your plants to cooking the vegetables you've grown. Whatever it is that helps you get kids excited about gardening, we want to know. Email your gardening ideas to Henri by 18 November to be in the draw.






Oakland introduces its students to gardening



Read how two schools in the Oakland Unified School District in the United States have implemented a gardening programme to ensure their children continue to strive and learn the importance of nutrition education.






Mrs President gets made over



Check out this innovative vegetable vacuum shoot any gardener would love. Made for some lucky recipients of Extreme Home Makeover. This video features the show's host Ty impressing Michelle Obama with a greenhouse built for female veterans, including a tube that transports veges straight to the kitchen. What crazy gadgets would your kids love to have in their dream gardens or kitchens?




November is the
time to...

Plant pretty much anything from summer veges to flowering annuals like petunias and alyssum. Plant seedlings of celery, basil, cucumber and spinach, and if you're after something cool and sweet you can't go past homegrown watermelon and rockmelon.

Read on for more details.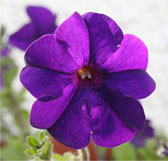 Beetroot in a cone anyone?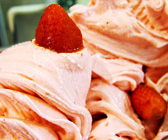 Did you know the red pigment in beetroot is often used to colour strawberry jam. It's also used to improve the colour of tomato paste, sauces and strawberry ice cream. Click here for more interesting facts on beetroot.






Moving with the times



We've joined facebook!

The plan is to update our page with tips and information on gardening, special deals, news and pics from the nursery, and whatever we think you might find interesting.
Check out our page here.

And be sure to tell us what you're up to in your garden, and let us know if there's something specific you'd like us to share or do on our page.




Growing great kids with gardening



Welcome to the first edition of Gardening Gazette – a gardening newsletter designed specifically for school and kindergarten teachers. Every month we'll send you step-by-step guides on what to plant with your students, latest gardening news, fun planting activities, interesting facts and other relevant information from Awapuni Nurseries.

Keen for us to cover a particular gardening topic or have your students got a tricky planting question? Simply flick us an email and we'll do our best to help. And feel free to check out the Gardening A-Z section on our website, which is a huge information resource on all things gardening.

If you would prefer not to receive our monthly newsletter, please click the unsubscribe button at the bottom of this email.

We look forward to helping you grow your kids' interest in gardening. And, feel free to forward this email to any other gardeners who are keen to do the same.

Happy gardening

Henri Ham
Awapuni Nurseries




Lettuce be friends?



Everyone I know struggles to get their kids to eat healthily, and battles constant demands for sugary roll-ups and potato chips. I've said it before, and I'll say it again, a great trick for keeping kids active and eating healthy is to encourage them to plant their own food.

So, this month, I'll give you some tips on how to plant tomatoes and lettuce. Both are easy to grow, can be eaten straight from the garden and are great for bulking up kids' sandwiches and introducing them to salads.

Some kids will balk at the idea of eating tomatoes. So one way I convinced my previously tomato-averse daughter to give the fruit a try was to decorate tomato stakes with Christmas tinsel and pink ribbons. Introducing them to the idea that tomatoes are a fruit, not a vegetable, could be another way.

So let's get started. Grab some of Awapuni Nurseries' Traditional Value tomato and lettuce seedlings when you're at your local supermarket, Warehouse or Bunnings store. Alternatively, head to our online store and get the seedlings delivered directly to your school's door. Plus, if you order six or more items to a non-rural address we'll deliver your plants for free, or for just $4 to a rural address.

Once you've got your seedlings, you need to find the perfect spot to plant. Both plants must be positioned in a sunny area that is sheltered from strong winds. If you've grown tomatoes before you'll need to plant them in a different area to where you planted them last. This will decrease the chances of your tomatoes developing nasty diseases such as blight.

Read on for more details.


Putting a stake in the ground



Whatever you plant, get the kids involved in creating stakes or signs to mark out the various seedlings in your gardening plot. Any old thing, like ice block sticks or cut-up ice cream containers will work. Simply decorate the stake, and write the name of the seedling in waterproof ink.

The life and times
of beetroot

Beetroot has always seemed an odd vegetable to me. Google beetroot recipes and it turns up in combination with a huge variety of other foods and in every type of meal you could think of.

Kiwis seem to have a special affinity with it – particularly in a burger. Personally, I like to add grated beetroot to a summer salad or roast them with other winter veges.

There's no denying it's an incredibly versatile vegetable to have in your pantry. So you'd be crazy not to plant it. But it's even more versatile if you can get the kids to eat it! That's why I love to whip it up into a simple beetroot hummus. Perfect for kids to snack on with carrot sticks or pita bread. And if you get really stuck getting the kids on board with this great coloured vegetable, here's a link to a tasty chocolate and beetroot cake recipe.

So grab some beetroot seedlings from your local Bunnings, The Warehouse or supermarket.

Better still, head to our online store and get the seedlings delivered straight to your door.

Click here to read more.


Getting crafty with pots



Next time you're planting in terracotta pots, why not run a coat of blackboard paint over them first? With these funky looking pots there'll be no excuse for confusing your herbs – simply use chalk to write the names of your seedlings on them.

This is also a great way of keeping track of who in your class has planted what – why not make it into a little competition? See who can create the most creative looking pot with coloured chalk. AND, see whose seedlings grow the best!