In the news…



A controversial study claims organic (grown without chemical pesticides and artificial fertilisers) produce is "not as good for your health".

And, vegetables grown with pesticides contain more vitamins. Gets you thinking doesn't it?

Click here to read the Daily Mail article and the debate over organic verus artifical gardening.






Burning question…



My tomato plants have holes in the leaves and I've noticed I've got preying mantises on them, what should I do?

Nothing. Preying mantises are predators so will be eating the insects on your plants. Did you know in some countries you can buy mantis eggs as a form of biological pest control? Probably, the mantises are eating whatever is eating your tomato leaves – so best to leave them. Be careful though, they will eat beneficial insects like ladybugs too.

Click here to email Tod your burning question today.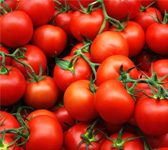 March is a good
time to…

Water. As it starts to get lighter later in the mornings and darker earlier in the evenings, there's no doubt we're inching into autumn. But March can still be very warm, so it's important to keep watering your garden.

You should be picking the last of your runner beans at the moment. Get the kids involved with the harvest. Even if they've never eaten beans, you'd be surprised what they will eat when they harvest it themselves.

Now is also a good time to start growing some spinach.

Read more...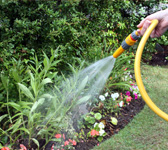 Four years of Cultivated News!



Who would have thought time would go so fast? We celebrate four years of Cultivated News with the launch of our new look newsletter.

Same name, all the great stories you love – in the news, burning questions, Tod the gardening guru's latest advice, and what to plant this month – and a new, fresh and exciting layout. We hope you enjoy it and, as always, we welcome your feedback.

But before we fill you in on potting stocks, pretty polyanthus and what to do with preying mantises, we would like to send our condolences to our Cantabrian subscribers. Our thoughts are with you all as you face these trying times and begin to rebuild your homes and lives.




Win with Awapuni

To celebrate the launch of our new-look Cultivated News we're giving away six bundles (each bundle contains four to nine seedlings) each to six lucky winners.

Simply tell us what you like or don't like about our new electronic newsletter. Click here to email your answer. Please send your entries by Friday 25 March and remember to include your name, address and phone number.





Make your potted trees preen with polyanthus



Got a lemon, lime, tamarillo, or any tree in a pot for that matter? Why not add some pizazz to it by planting polyanthus? Polyanthus are great for adding some colour and texture to pots. They don't grow very high, and are tight, low and compact plants - which also makes them perfect for hanging baskets or garden borders.

Read more here.





Awapuni gets tweeting



Awapuni Nurseries is on Twitter. We're still finding our feet, but if you're on Twitter too – we'd love to hear from you. We use Twitter to answer gardening questions, provide tips on what to plant, and share information with other like-minded gardeners.

Click here to follow us. Not on Twitter? Twitter is a microblogging site where users send and read messages (called tweets) of up to 140 characters. So what are you waiting for? Tweet us today!


Get currying with coriander

Spicy yet tangy hot tikka masala? Tried and true butter chicken? Flaming hot Thai green? Whatever your preference, if curry's your thing, coriander's your herb.

Coriander has been used in chutneys, salsa, dal and curries for centuries. Added just before serving, fresh coriander leaves will give your dishes a true authentic taste.

The trick to growing this versatile herb is to eat it quickly. If it's not consumed fast enough it tends to go to seed.

Don't eat a lot of coriander but still like to have it on hand? Never fear, simply stagger your planting of it.

Read more here.